Why is it important to register your business with Google?
Registering your business with Google allows it to be found more easily in Google searches and if you have a physical location, like a store or an office, it also will show up on Google Maps.
You can use Google My Business for free to manage how your business information appears across Google, including Search and Maps.
Step 1:
To add your business information to Google Maps, Search, and other Google properties, you will need to create a Business Profile on Google (or get access to one, if it exists).
If you do not yet have a business profile, you have to do is fill out this form and register.
If you see a page that says "This listing has already been claimed," click Request access. Then, follow the directions to claim your business.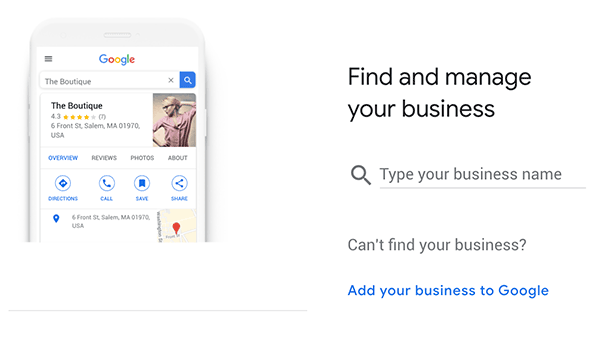 Step 2:
Add your business name: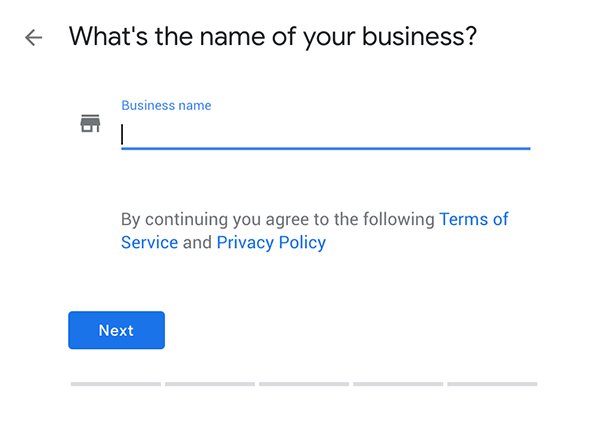 Step 3:
Choose a category for your business. There is a huge list from which to choose! Don't panic too much if you don't know the exact one. Just do the best you can!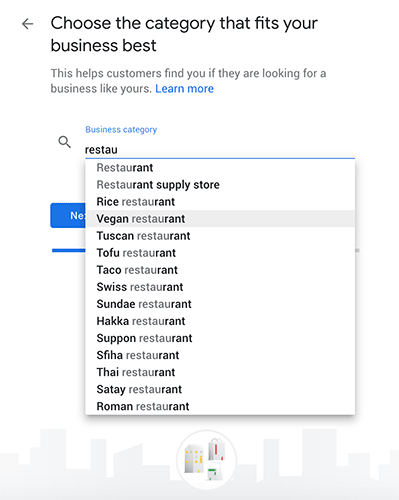 Step 4:
Choose whether you would like to add a physical address/location. Note that if your business is virtual and you do not have a storefront or office for customers, you can choose "no."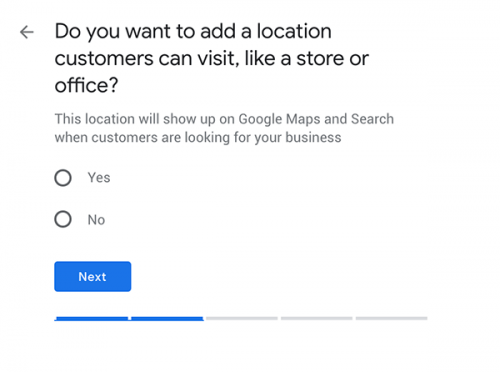 You may also be asked to position a marker on the location of your business on a map. It is super important to have it mapped so that the business shows up locally when people search or are trying to get directions.
Step 5:
Add where you primarily serve your customers. For example: San Diego, CA. This is optional.
(If you are a virtual company, or serve customers from all over the world, you can skip this part.)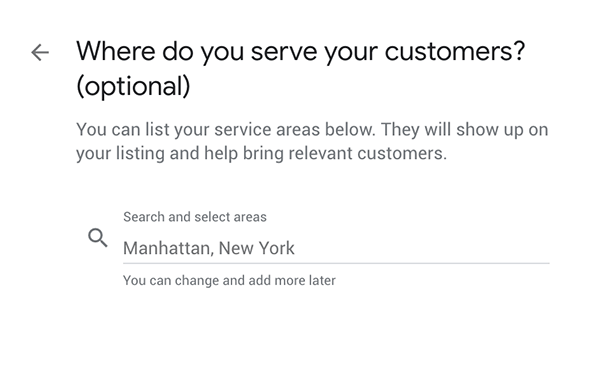 Step 6:
Add the general region for your business.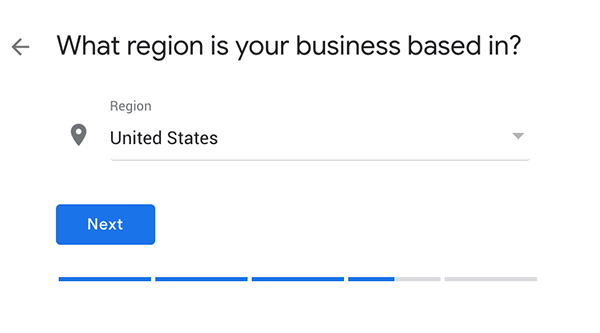 Step 7:
Choose which contact details you want to share. Add as many as possible, BUT if you prefer email over phone or if you don't want the world to know your phone number, skip adding a contact number.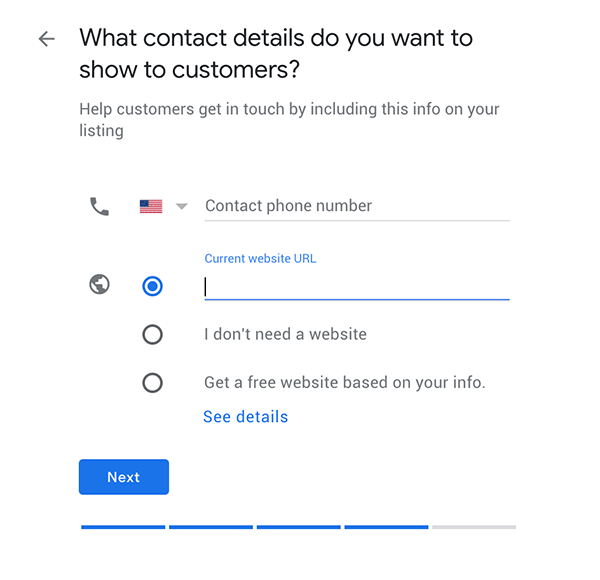 Step 8:
Congratulations! You're almost done. Click FINISH to move toward finalizing the registration process.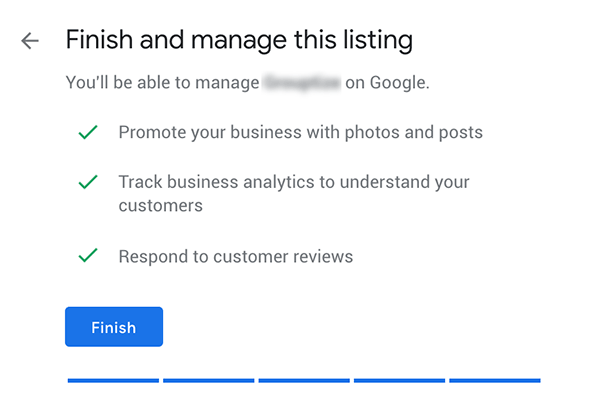 Step 9:
Now you just need to verify the business – select the option that works best for you. This is to ensure that the business exists and you are authorized to manage the business profile. If possible, verify sooner rather than later, so that you don't forget!
Step 10:
If you chose to verify, you'll get this cute truck confirmation. When the postcard arrives – usually within the week – it will contain instructions for how to complete verification.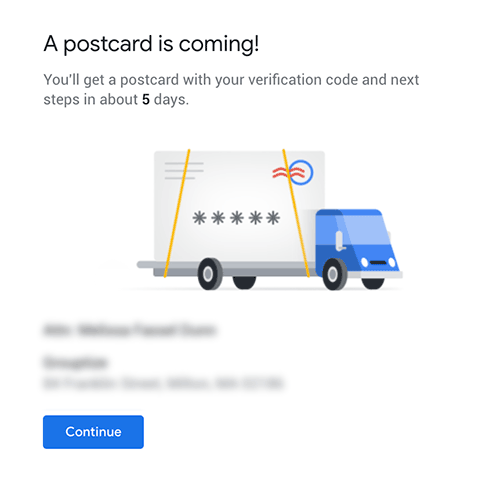 Step 11:
At this point, you can enter a business description. Don't forget to proofread and make sure it's grammatically correct – and accurate! You want to look professional here.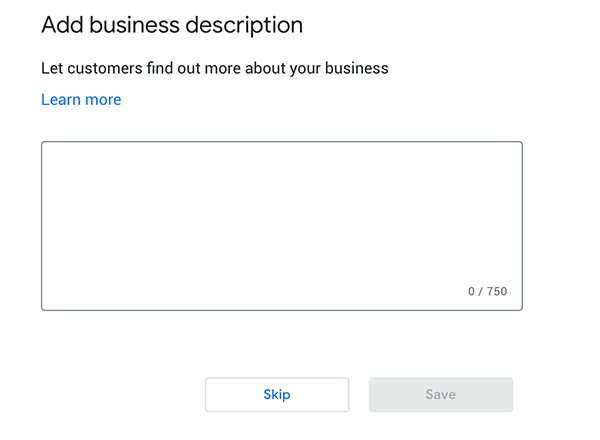 Step 12:
Add some photos – for example, a logo, a photo of your storefront or office. If you are a service provider or an artist, photos of your work would be fabulous here.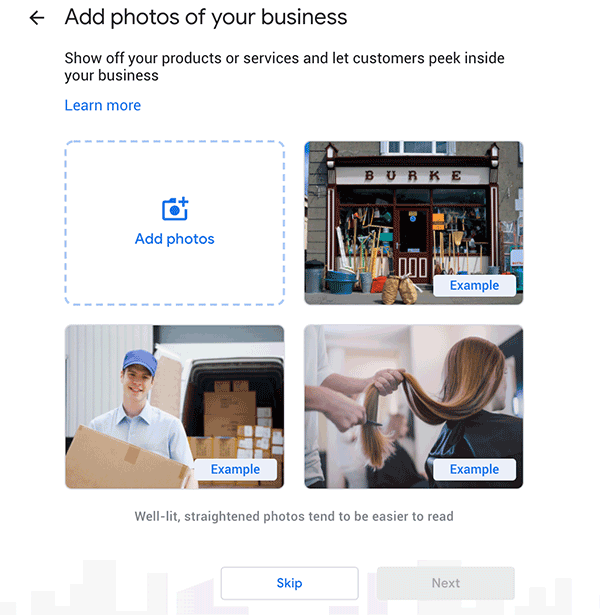 Step 13:
At this point, you'll get another confirmation… but remember that visitors won't see your profile until it is fully verified (postcard process).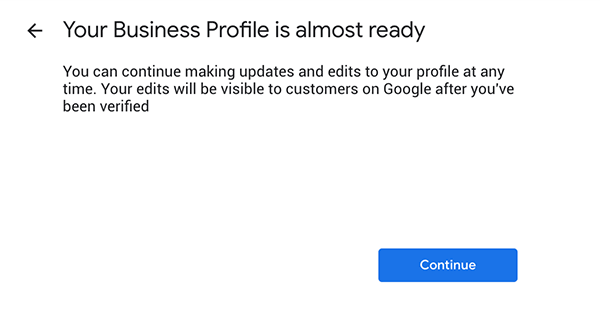 Step 14:
Now you can continue fleshing out your business profile – but remember, it's not viewable to visitors until the verification goes through.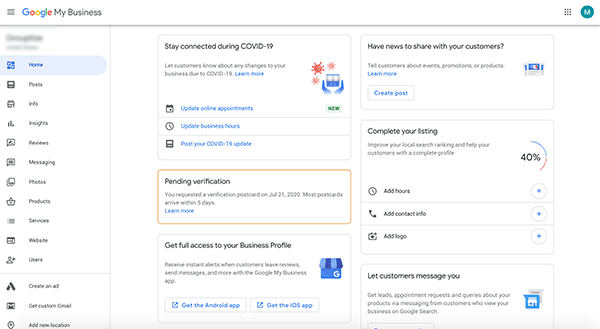 I hope this was helpful!