How to build a loyal following on your business's Facebook page
I know we usually talk social media groups – but let's take a minute to focus on Facebook pages.
Building a loyal following on Facebook can be a challenge – especially if you're not sure where to even start! It's tempting for an unseasoned social media marketer to post ad after ad with hopes of gaining new followers and increasing page engagement.
Although this tactic may have worked in the past, nowadays it's all about organic Facebook content!
Organic content that showcases your brand's credibility and expertise without sounding too "sales-y." It builds trust among your potential customers and is more likely to be consumed rather than scrolled past.
Developing organic content can be a challenge for business owners that are on a budget or aren't sure how to begin. Here are some tips to help get you started.
1. Get to know your customer and industry
You can't create content for your target customers without understanding them and what their needs are. If you already have a group, you probably know A LOT about your target customer already which is a huge bonus! First, you need to define what your products and/or services are, which industry you are in, and what your target customers care about.
A great exercise to help you get started is the creation of a brand persona. Identify the characteristics of your typical customers and create a persona for each one. This will help you down the line when you are deciding the different types of content you need to create to connect with each type of customer you want to reach.
When creating personas, some people like to get a little silly. Feel free to name your persona and then explore his or her likes or dislikes.
2. What are the main topics of interest that will engage your customers?
Once you have a better grasp on who your customers are and what their interests are, you can begin the brainstorming process.
Create a list of 5-10 main topics that your typical customer would be interested in. For example, if you fun a soccer group, these main topics could include current tournaments, nutrition, and gear. This list of main topics will become the core content pillars for all organic content you create. Below is an example of how you might organize your brainstorming.

3. Get more specific with your core content pillars
Once you have your main list, you further break down these topics to get more specified themes that will make content creation easier down the line. Continuing with our soccer store example, let's get more specific with the gear core content pillar. These more specific themes could include cleats, soccer balls, and shin guards.
(Remember: this list doesn't have to be super specific just yet. This is just further refining your overarching topics.)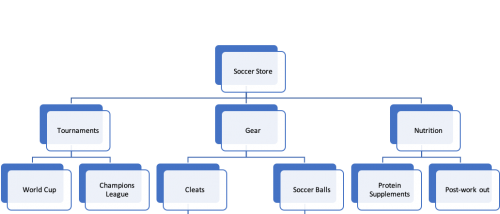 4. The final step
Once you have your more refined core content pillars, you can start brainstorming actual topics that you can create content for. By the end of this entire process, you will have many potential content ideas that will help you create better organic content.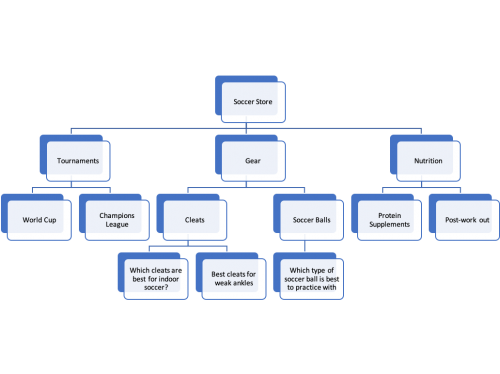 Now, you may be asking yourself how exactly is creating content going to bring you loyal Facebook followers? Well, like Isaid before, organic content is tailored specifically to your target market and shows them that your brand is an authority and it will generate brand trust.
Building a following will not happen overnight. Creating content needs to become a constant practice for your brand. By following the steps outlined above for you, it should make this process less daunting and more organized!
Good luck!